Bollywood Beginner Adults Course
4 Week Course – 15 Student Limit

IMPORTANT NOTE:
Ask us about our Bollywood party classes and performances.  Class space is limited to only 15 students! The course usually fills well before the start date and registration will close once the class is full. Get 20% or more off your total when you sign up with a friend – the discount shows up automatically only if you put 2 or more in the shopping cart and pay at once with one payment transaction. See near the top of this page for discount details.  This class usually fills before the start date as friends often sign up together. The more students who sign up in 1 transaction, the bigger the discount.  You can get up to 30% off your total.
_________________________________________________________
DISCOUNTS:
* 20% off your total automatically once you put 2 in the shopping cart (for 2 friends paying at once with 1 payment transaction)
* 25% off your total when you put 3 in the cart (for 3 friends paying at once with 1 payment transaction)
* 30% off your total when you put 4 or more in the shopping cart.  (for 4 or more friends paying at once with 1 payment transaction)
* Contact Amina for any questions or if you are interested in our internship or service exchange program
NOTE: Must pay for everyone at once with 1 credit card at one time to get this discount.  Discounts can not be combined.
___________________________________________________________________
WHO

: Any age 18 and over, average 25 to 40 but all ages 18 and over are welcome! M

en are welcome but Bollywood moves tend to be girly.  Get ready for a workout!




ADDRESS: http://www.districtgroove.com/directions/location-dance-classes
Large studio space with mirrors in Chevy Chase, MD – a couple blocks from Friendship Heights Metro & $1 parking
READ THE PRESS: Click here
QUESTIONS:


Or want to create your own private lesson or group class? Email DistrictGroove@gmail.com for a quick response or call or text message Amina at (301) 641-6055. We also teach Wedding First Dance Choreography (fusion of hip hop, bollywood and latin – OR just hip hop or just bollywood)
WHAT IS BOLLYWOOD?


Have you seen the Bollywood films Slumdog Millionaire or Best Exotic Marigold Hotel or Bride and Prejudice? If so then you've seen Bollywood dance in a movie.  Bollywood is a fun and sexy dance style that is used in Indian Musical Films which are coined Bollywood (just as Americans use the term Hollywood).  It is typically danced to upbeat Indian pop music and is a mix of Classical Indian Dance, Indian folk dances, and more recently also fused with Bellydance, Hip Hop, Modern, and Latin – basically almost anything goes as long as it has some traditional Indian moves and is to an Indian song.  This is a very fun, high energy, and upbeat dance style that has become very popular around the world.  Bollywood is now being included as a dance style in popular TV Shows like So You Think You Can Dance and America's Best Dance Crew.

INSTRUCTOR BIO:
This class will be taught by Amina (click here or her bio) and Shebani.  Shebani has been learning and performing Bollywood, classical and folk dance from India from a young age. For the past several years, she has choreographed and performed for various cultural events in the area and in New Haven. While attending Yale University, she was a member and co-founder of Yale Anjali, a classical fusion dance team, and a member of Yale Jashan Bhangra, a folk dance team, with which she performed at numerous on-campus cultural shows as well as at community events, competitions and exhibitions throughout the east coast. She also was the choreographer for Bulldogs in Bollywood, an on-campus student film, and taught Bhangra dance classes at the Payne Whitney Gymnasium. Shebani is currently a member of D.C. Bhangra Crew and is extremely excited to teach Bollywood at District Groove!
CLASS VIDEOS BELOW: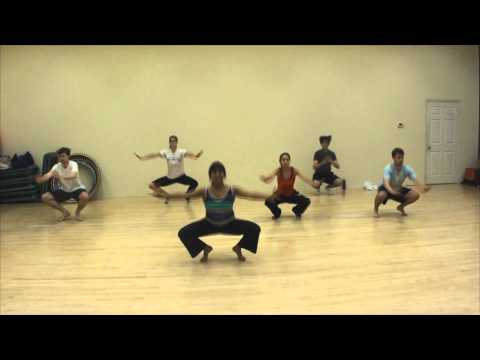 CLASS VIDEO 2 BELOW:

GENERAL VIDEOS OF BOLLYWOOD DANCE:
(NOTE: You won't necessarily be learning these exact moves but this gives you an idea of the style):
Video of Bollywood Flash Dance: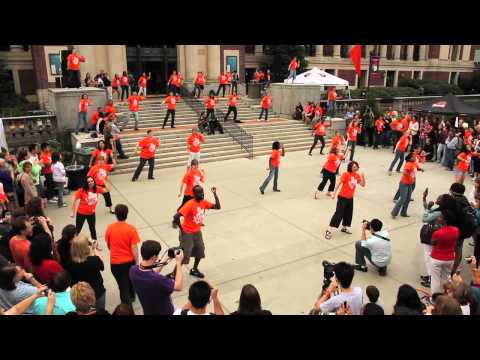 Video of Bollywood on So You Think You Can Dance: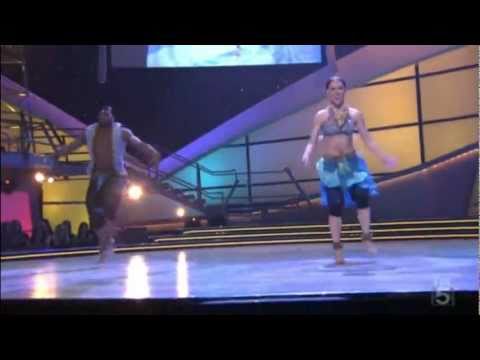 Video of Bollywood Dance in a recent Indian Film:

__________________________________________
CHECK OUT OUR OTHER CLASSES BELOW:
______________________________________
_______________________________________
OUR MOTTO: "Twenty years from now you will be more disappointed by the things you didn't do than by the ones you did do. So throw off the bowlines. Sail away from the safe harbor. Catch the trade winds in your sails. Explore. Dream. Discover." – Mark Twain
_______________________________________
Like us on Facebook! (button below) & Join the DG Fanpage.